Written by Raymond Chan
Photography by Raymond Chan
Jordan contacted me through the RAW Works' FB page about sprucing up his Work VS-XX for his Mk5 GTI.  Having split VS-XXs before, I knew it would be similar to rebuilding BBS RS so I took it on.
They came in decent condition but up close you could see some marks and chips.
The fronts and rears ran a different "disked" centre; the fronts had bigger brake clearance than the rears, but also meant the fronts must run a smaller lip to achieve similar widths/offsets.
New bolts were supplied from Jordan; they were gold-plated Work bolts.  Nice touch with the Work inscriptions on the shoulders of the bolts.
Disassembling were similar to RS, but were actually a lot easier to knock the pieces apart as the sealant didn't stick them together and obviously they're not as old.
Note that the original lips all had a larger bore for one of the bolt holes.  They were exactly opposite to the valve stem opening.  Perhaps this is to aid in wheel balancing?
Typical of Work to have the centres engineered with air pockets, most likely for weight reduction.  These were similar to my Work Rezax.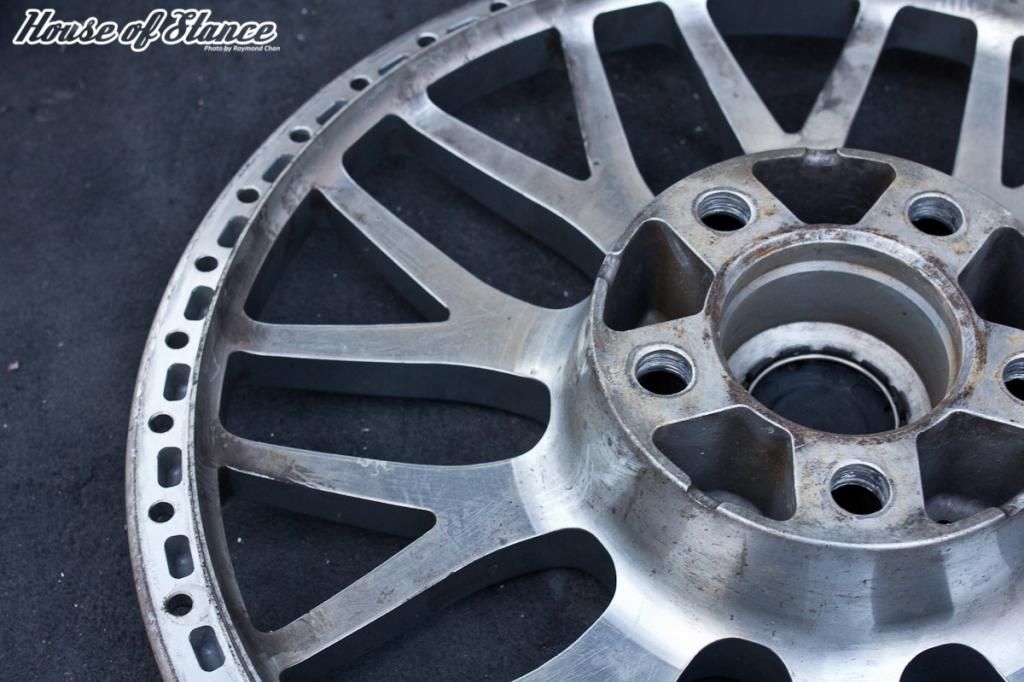 Ended up taking the centres and lips to Magman to get them done in Jordan's choice of white centres and polished lips.  Didn't take anymore photos beyond this point until I delivered them to Jordan in Canberra during the German Auto Display weekend.