Written by Raymond Chan
Photography by Raymond Chan
I should note that I had the wheels disassembled for probably two years before I did anything more to them; Showcased 2013 was looming and I needed a fresh set of wheels, so I thought why not resume Project Rezax?
During that time I got a heap of inspiration going through Facebook pages, forums like Stanceworks and from professional wheel builders and fabricators like Spinfab, Spintech, G23 etc. and I had thought about doing some gold plating along with an all black theme. I ended up deciding on satin black centres with a gloss black lip along with gold details. I remember hunting around some suitable metal plating shops but needed to find one that was able to plate different substrates in the one job (the hex nuts had an aluminium outer construction while the thread section was plastic).
I enlisted Alex's help from Top Coat Electrostatic Painters to take care of the painting for me, and he definitely came through.
The difference between the satin black and gloss black was very subtle; I would've liked it if the satin had a more matte sheen to it but this worked out very well too. I cut back and buffed the lips to get a shinier finish too, which helped with the contrast.
I ended up going to Pioneer Plating in Liverpool to get the gold plating done. Done in 24 carat gold, it was cheaper than what I was prepared to pay. Came out decent enough, though I should've prepped it myself to get a more cleaner finish (some of the corrosion came through the gold plating).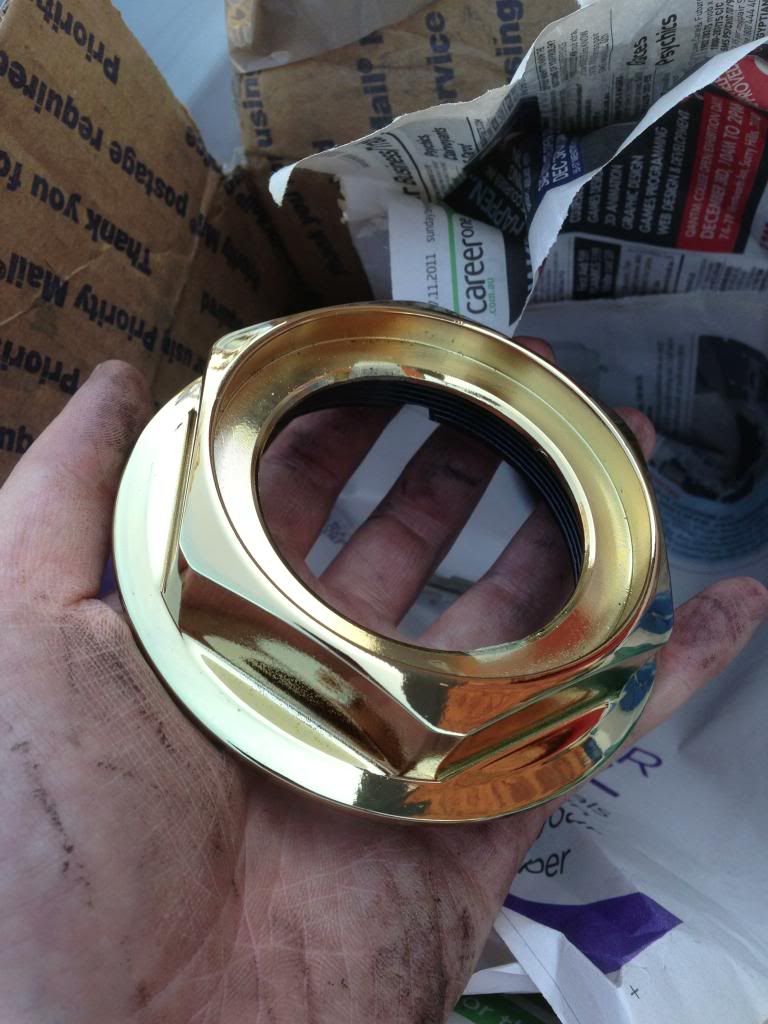 Next were the emblem caps. I searched high and low for these and came up with nothing, not even suitable replacements from other wheels. Eventually I asked my workmate Quincy to help me out as he'd been talking about 3D printing and what can be done, and I thought why not, this could work. Some google searches for a decent Work logo later, Quincy knocked up some emblem caps for me and assembled them up before handing them over to me. I was very happy with how they turned out! You can work out how he designed it through the following pics.
Finally, I had spiked bolts ordered earlier from one of my many group buys. I'm normally not a fan but in this case with the painted DDC lips, I thought they'd provide a nice detail to it all.
I could finally assemble them.
This was my first time sealing flat lips; it was easy to do but a little harder to get right. Unfortunately one of them sprang a leak but I got it sorted before selling them on.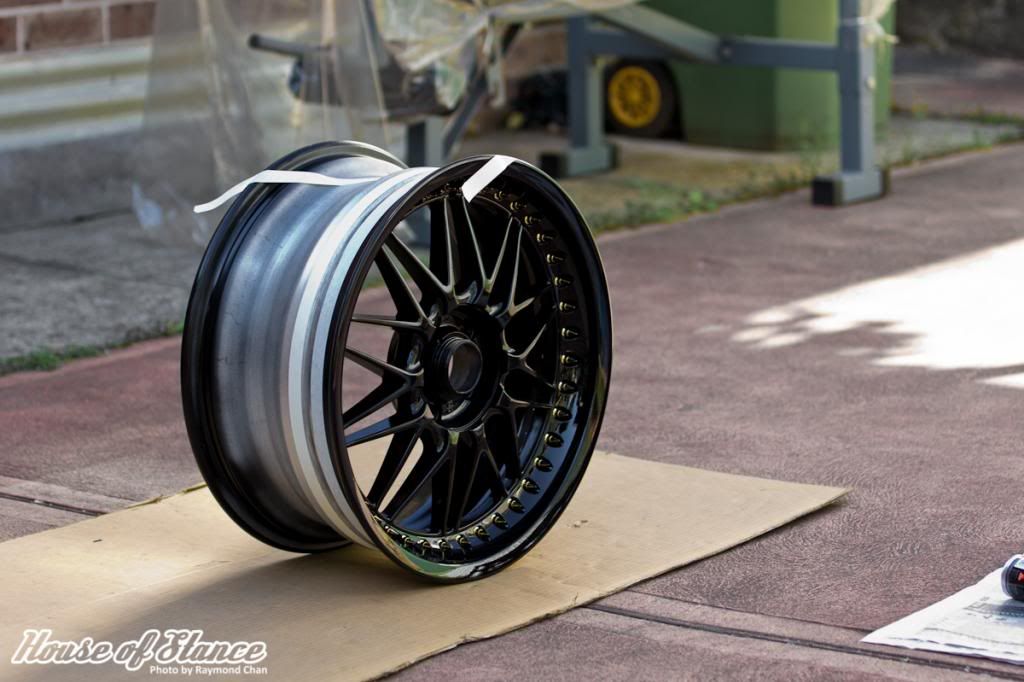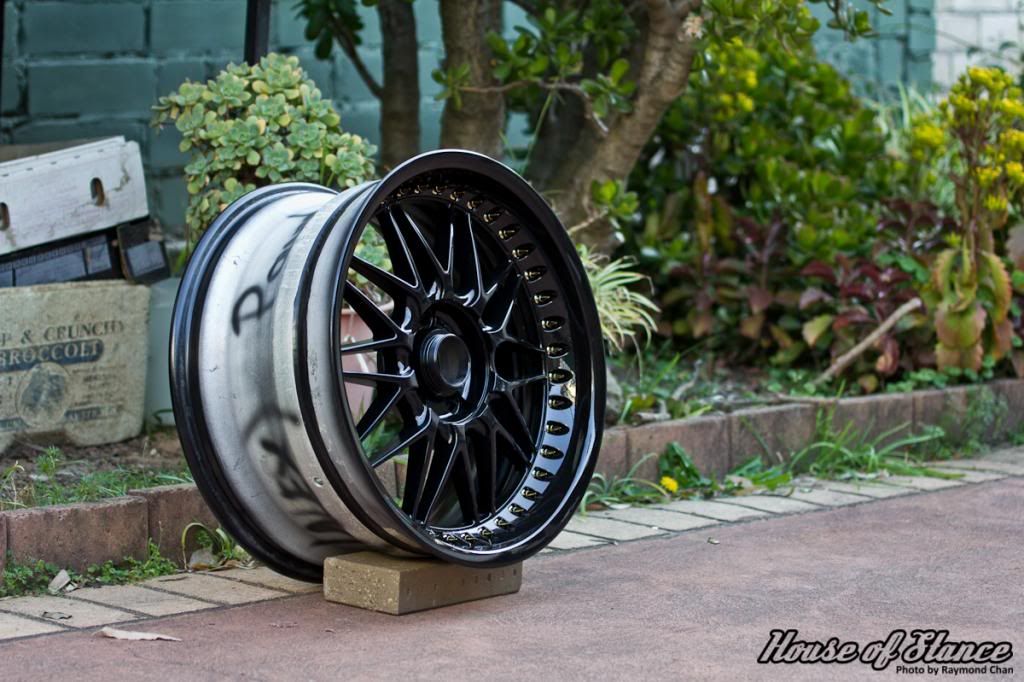 The spikes suited the lips as they sat nicely in the little divots.
From afar, the longer profile of the spiked heads make the gold more eye-catching, which breaks up the otherwise completely black wheel.
215/35 Continentals were fitted to the 8.5″…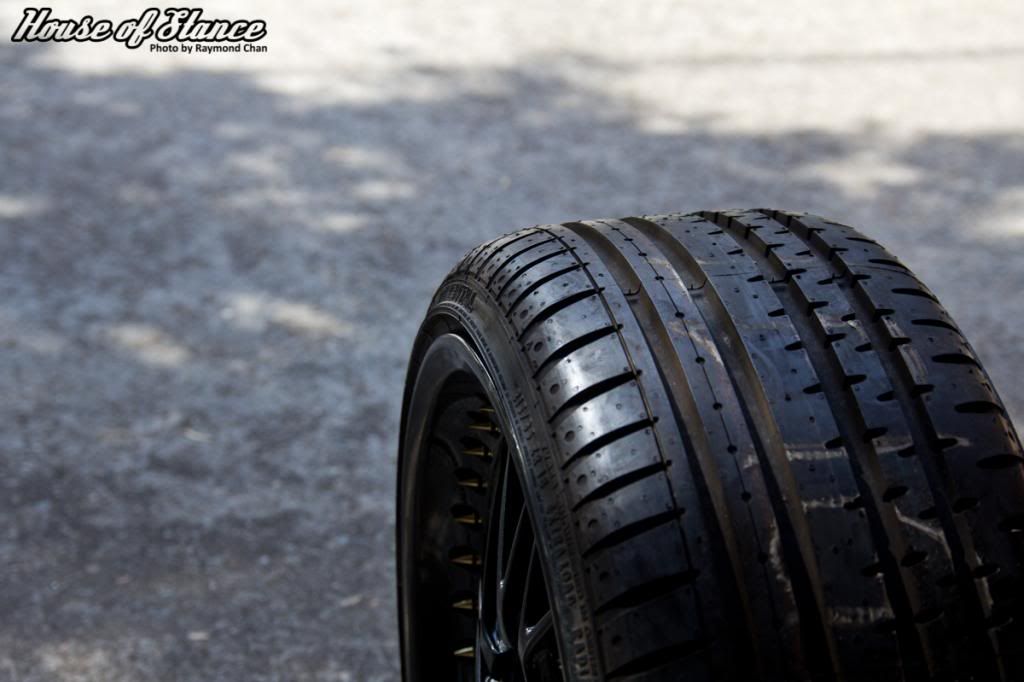 … while 225/35 Nankangs were fitted to the 9.5″.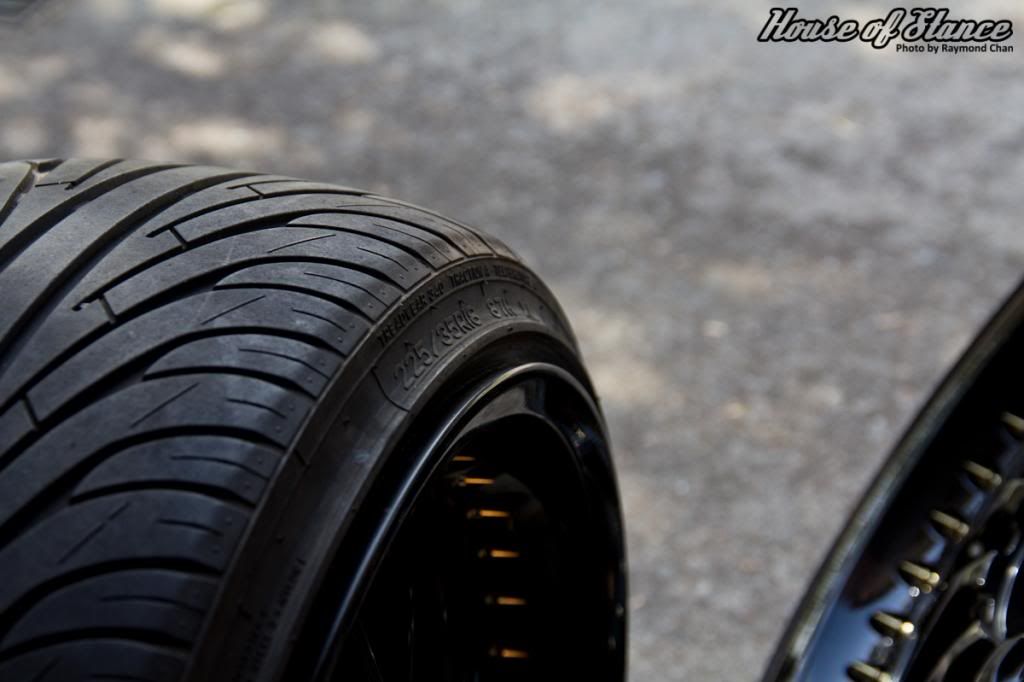 And then that was done, all ready for Showcased 2013! Part 3 will just be photos of the wheels fitted to my A3.  Check out my Photobucket for the rest of the photos.