Written by Raymond Chan
Photography by Raymond Chan
I had bought a set of Work Rezax I before I bought my A3, which would've been about 3 years ago.  I actually went to the seller's place to buy a set of Work Rezax caps (for my set of Work Rezax Roars) but instead ended up buying his set of Work Rezax I for a price that was hard to refuse.  That said though, it was easy to tell that they had a hard life and all in the set were gutter rashed (and buckled too, which I found out later).  Not only that, one or two were missing the hex caps, though fortunately all had their centre cover plates.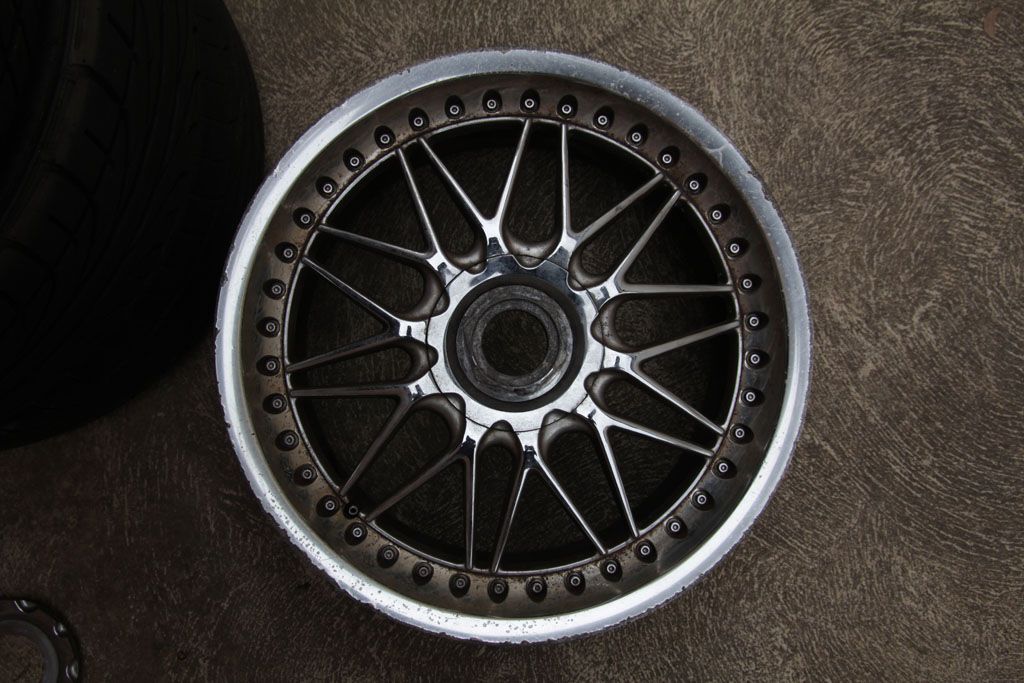 18×8.5 and 18×9.5, ET45 all around, 5×114.3, 73.1mm centrebore.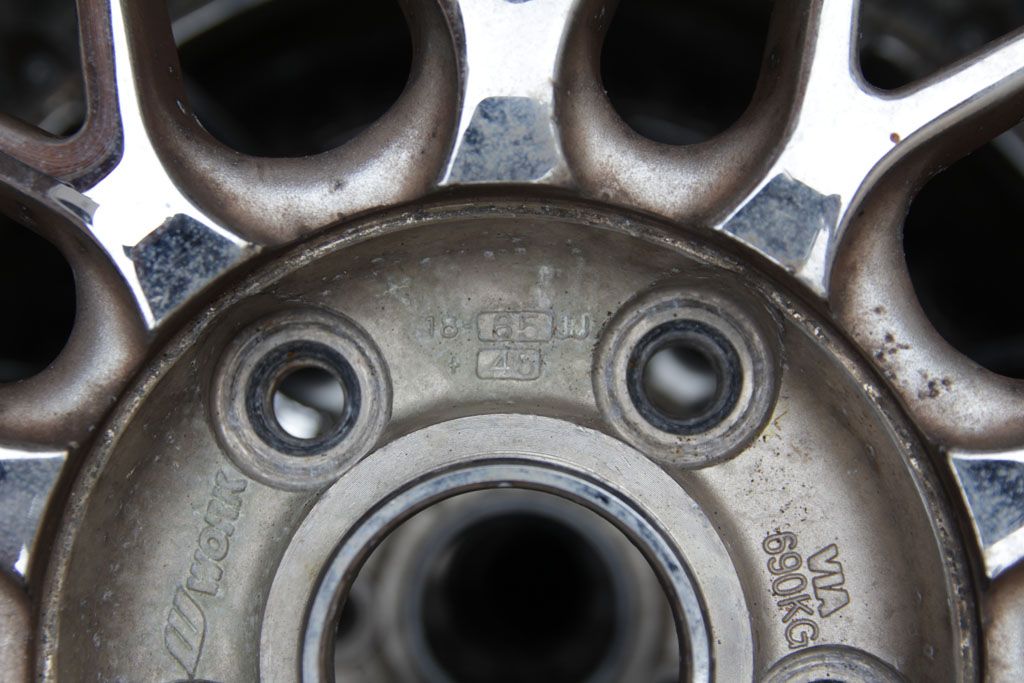 Part of the appeal of these wheels to me were the curved lips aka DDC lips, a rare option for some Work wheels.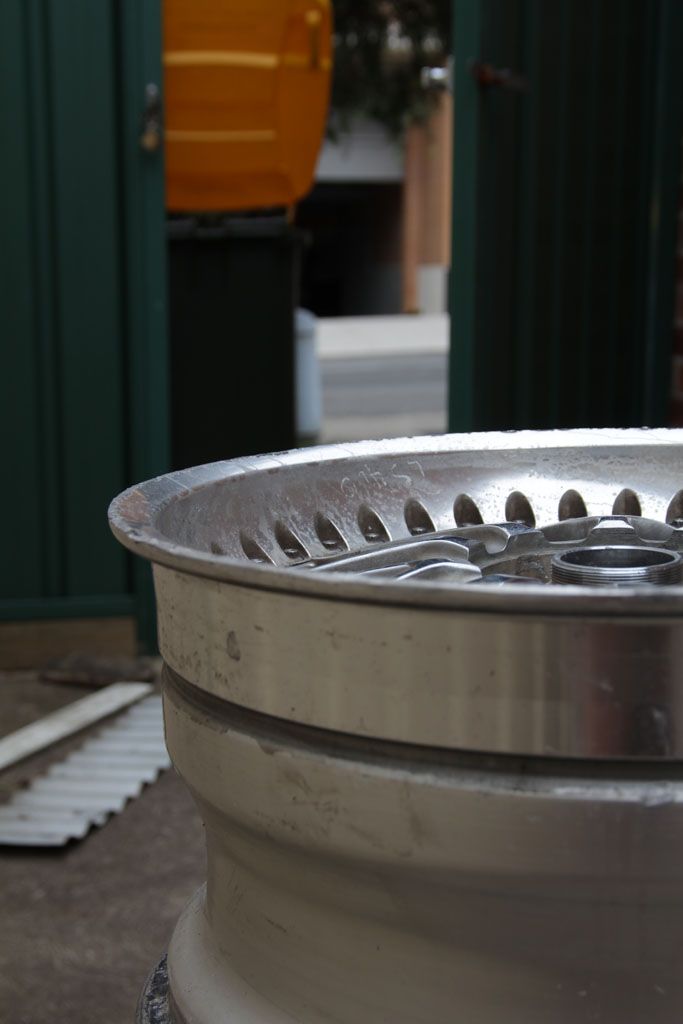 The centres seemed to have a part painted/polished finish, where the tops were polished over the painted sides of the spokes (something I've wanted to try out on other wheels like RSs or RMs) although the state of the wheels when I bought them were a farcry to what they would've been originally.
On top of that, they had a bunch of gutter rash, water stains, heavy corrosion and buckles too.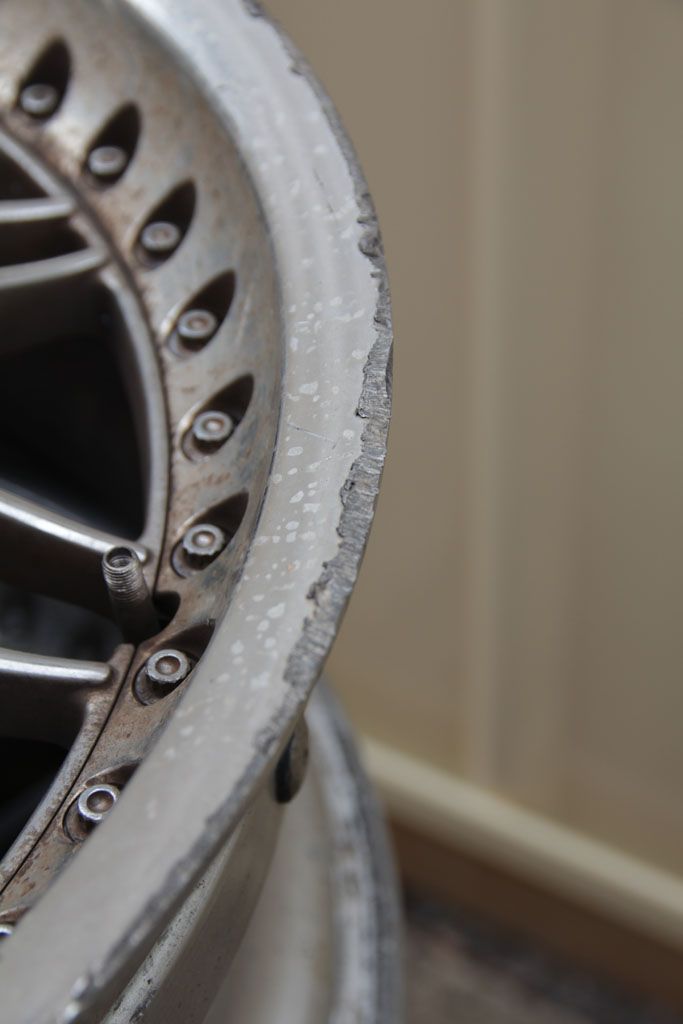 With all that in mind, I had the buckles rolled out first, and decided to fix the rest myself. Out came the file, sandpaper and Scotchbrite.
Next was to disassemble to get the parts ready for refinishing.
It was interesting to note that the centres and the lips had air pockets. Perhaps for weight saving?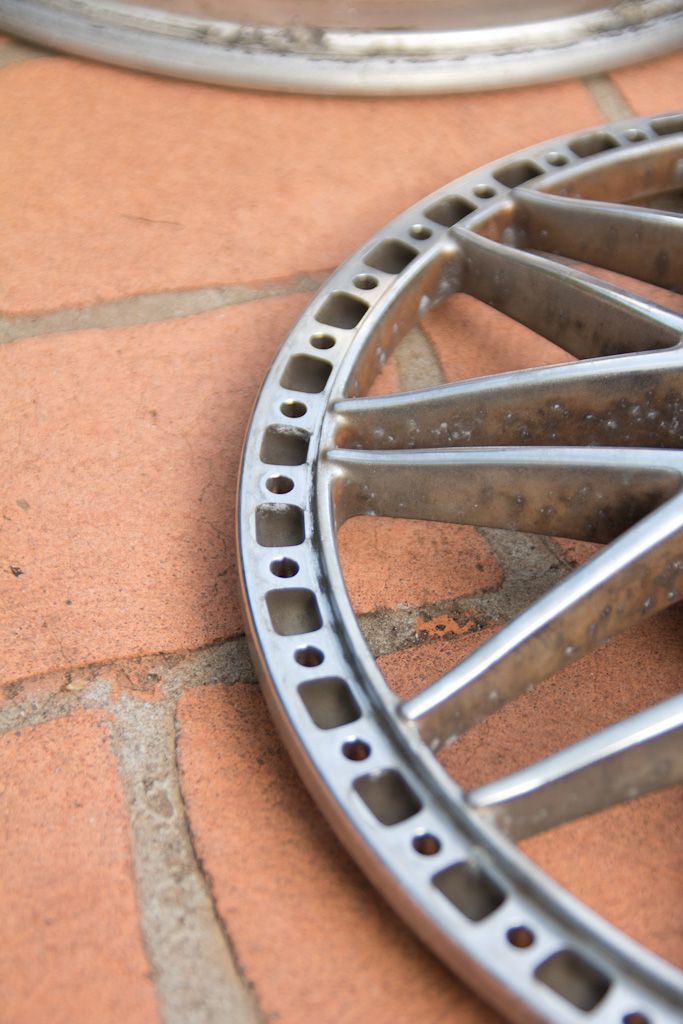 Continued over on Part 2 of the article; all photos can be found over at my Photobucket.