Written by Raymond Chan
Photography by Raymond Chan
So I went down to Canberra for German Auto Display (22nd December; still editing photos and will make another blog article for that) and thought, why not make a weekend out of it and check out Floriade too?
For all you others that are interested, check out the Floriade official website for all the info you need, including maps, where to park, what to expect etc.  I ended up staying at Pavilion on Northbourne, which was just down the road from the Floriade location on Commonwealth Park.  Those looking to stay a night at Canberra, Pavilion's not too bad, its location and abundance of parking being the best part about it.  If you make an online booking, use the code "WELCOME_BACK", which I think gives you a 10% discount on your booking.
This was my first Floriade visit; my initial expectations were that I'll be able to see a varying array of flowers.
There definitely were a lot of flowers in bloom, but what I didn't realise was that 90% of them were tulips.  They look amazing with all the different colours, but after 15 minutes of walking around, it became pretty much the same thing over and over again.
I guess Floriade is best suited for families; kids will enjoy the abundance of activities and entertainment.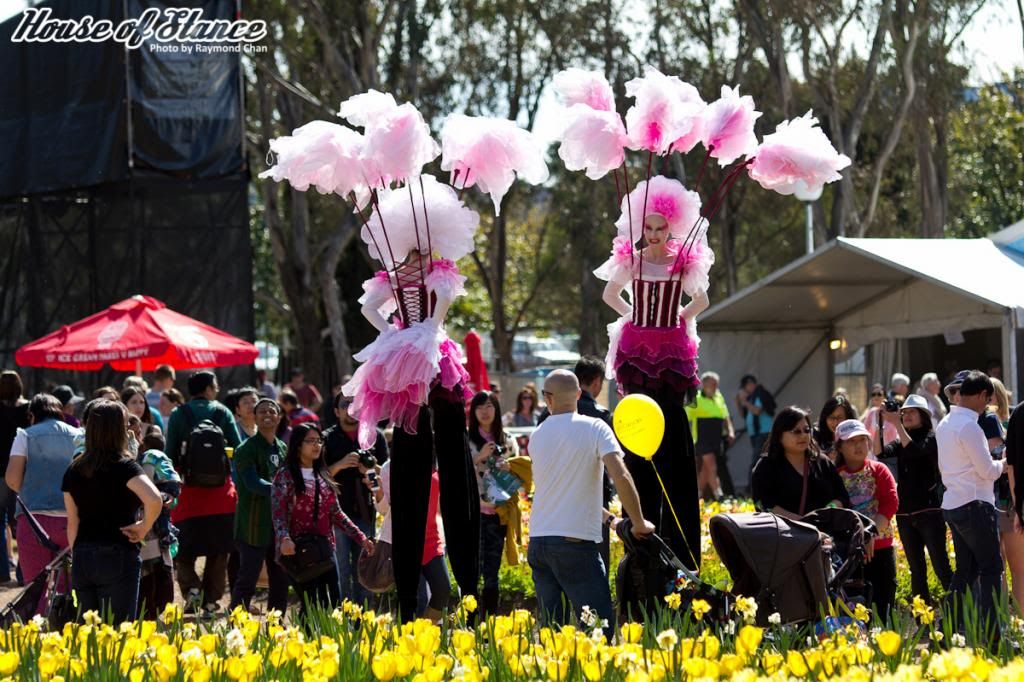 Personally, I passed on most of the activities and entertainment, and was more focused on viewing the flowers and just generally having a relaxing day with the girlfriend.  The latter was achieved; it really was a peaceful day with great weather, and the air definitely feels cleaner than back here in Sydney, but unfortunately the flowers were just a bit lacking, only because it was just masses and masses of tulips and not much else.
Floriade is a haven for photographers, especially for those wanting to experiment with colours and macro.
I personally had a great time playing with my Tamron 70-200mm f/2.8.  The bright sun made it easy to capture shots taken at 200mm, even with breezes persisting throughout the day.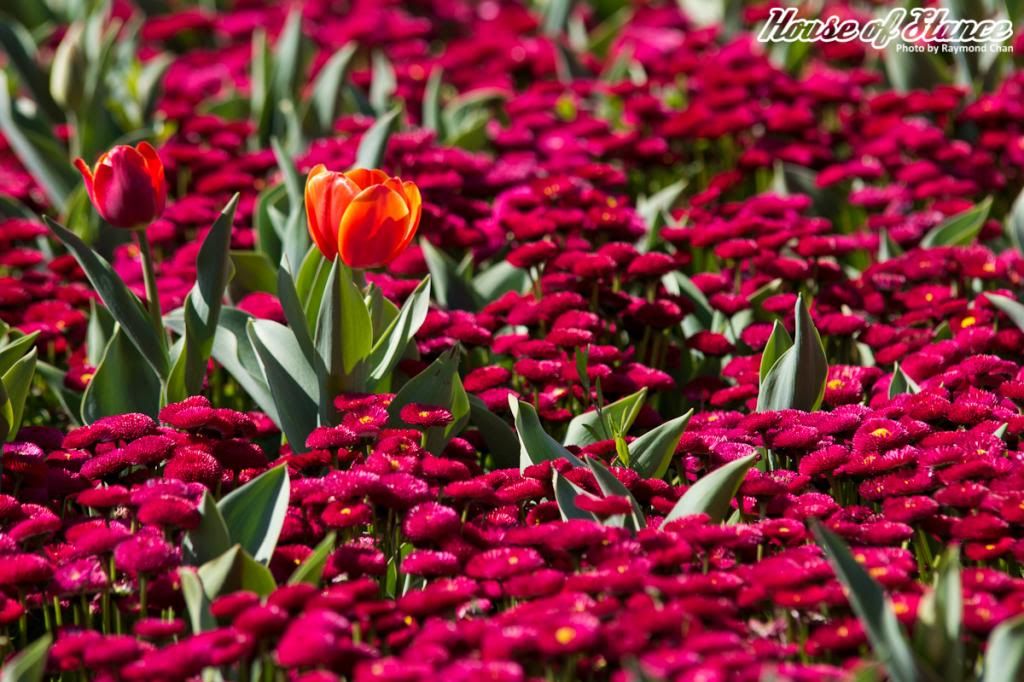 It's best to visit during around lunch time I reckon.  On a sunny day, Canberra will be at its warmest, which is still relatively quite chilly.  There's plenty of food stalls and ice-cream vendors too.  Towards the afternoon, as the sun set, it got quite cold so just be prepared for it.
I probably wouldn't visit again for a long time, only because there isn't a wide variety of flowers.  For those with kids or young siblings, it's definitely worth going, even if it's just an excuse to escape from the house and soak in some sun and exercise!
For the rest of the photos, check out my Floriade 2013 Photobucket album here